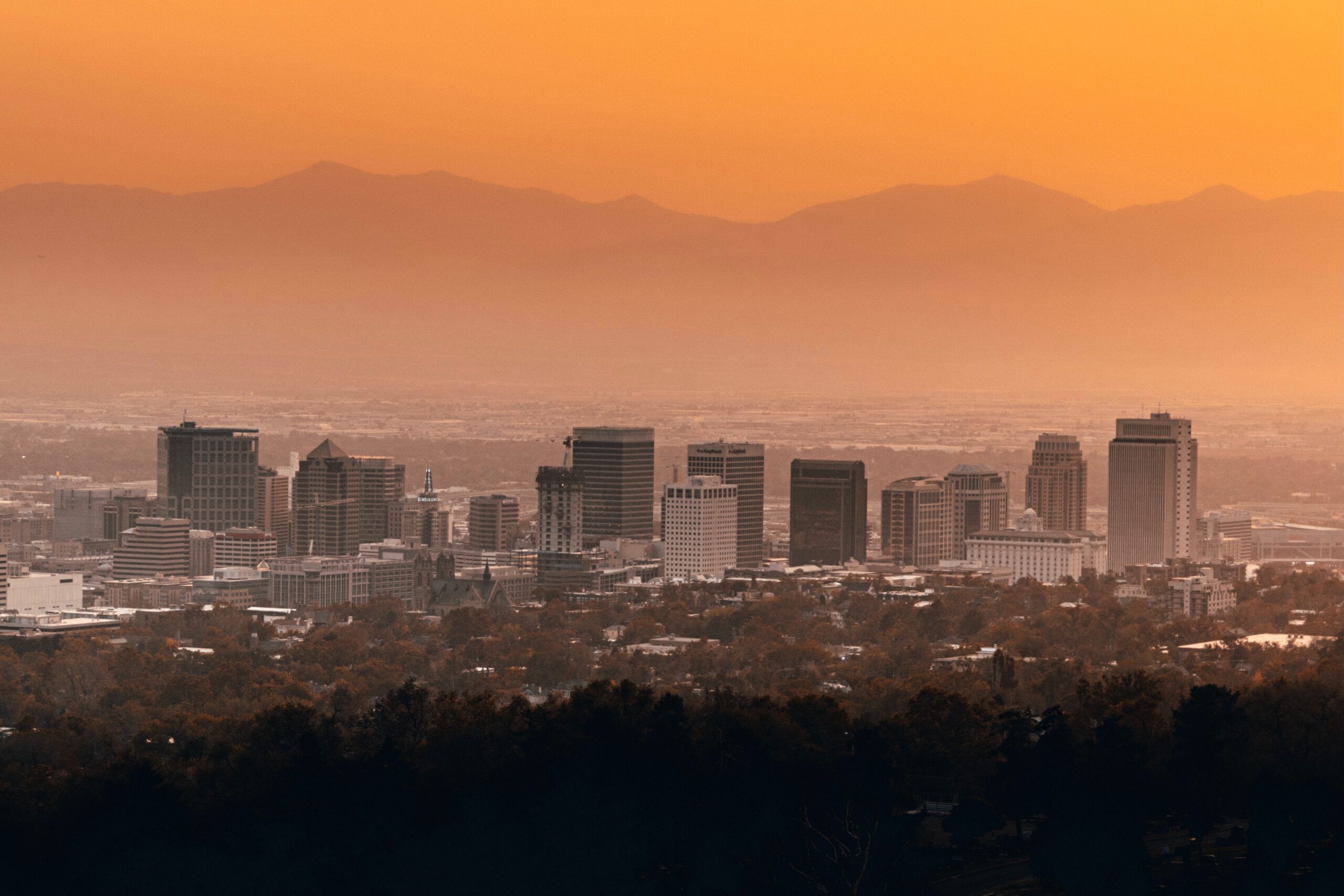 Urban ecology is the study of human settlements – from rural communities to megacities – consisting of dynamic relationships between social, natural, and built systems. The Urban Ecology program in City and Metropolitan Planning at the University of Utah takes an action-oriented, community-engaged approach to help students gain the knowledge and skills to foster sustainable, resilient, and equitable communities. The program is responsive to urban and rural problems and opportunities that exist in the Intermountain West such as population growth and demographic change, economic restructuring, natural resource management, and climate change.
Students in the Urban Ecology program engage with topics such as sustainability, ecological planning, land use and transportation, economics, law, housing, disaster resilience, dark skies, and community engagement. Many of the classes will take students out of the classroom and involve them in hands-on research and engagement in local communities and environments. In their senior year, students take the Ecological Planning Workshop, which applies and synthesizes what they have learned to tackle a real-world planning project with a local community.
The undergraduate program in Urban Ecology will prepare students for graduate study or a career in planning or design, sustainability, public health, public policy, community development, and other fields working at the nexus of people, place, and design.
How to apply?
The Design Foundations program provides pre-major students with cross-disciplinary design-related literacy and skills in a supportive, cohort-based learning environment. In their first year, Design Foundations students work together in three courses—Design Contexts (DES 2630), Design Ecologies (CMP 2010), and Design Foundations Workshop (ARCH 2630). During their second year, students explore in greater depth one of three streams of inquiry—design, urban ecology, or architecture.
Prior to beginning studies in Urban Ecology, students should have satisfied the University's Lower Division Writing Requirement, the American Institutions Requirement, the Quantitative Reasoning Requirements, and most of the Intellectual Explorations. Transfer students should have completed, or nearly completed their general education requirements. Those interested in majoring in Urban Ecology must meet with an Academic Success Advisor to declare.
Transfer students should have or nearly have completed their general education requirements. Typically, the Urban Ecology major can be completed in a two- year period. However, efficiently scheduling both required courses and desired electives demands care, forethought and consideration. Urban Ecology courses are usually offered once a year, and their scheduling is reasonably predictable.
Major Requirements
Design Foundation Courses:
ARCH2630 – Design Foundations Workshop (3)
DES2630 – Design Contexts (3)
CMP2010 – Design Ecologies (3)
Core Courses:
CMP3100 – Planning Theory and Practice (3)
CMP3200 – Ecology of Human Settlements (3)
CMP3270 – Visual and Oral Communication (3)
CMP3400 – Economy of Cities (3)
CMP4010 – Field Studies in Urban Ecology I (3)
CMP4020 – Field Studies in Urban Ecology II (3)
CMP4260 – Land, Law & Culture (3)
CMP4280 – Ecological Planning Workshop (3)
CMP4450 – GIS for Urban Ecologists (3)
CMP4600 – The Just City (3)
CMP4954 – Urban Ecology in Action (3)
---
Electives:
Minimum of 18 credits of electives from the approved list. Electives must be 3000 level and above.
Additional Requirements:
Maintain a minimum GPA of 2.70 in the major.